Welcome to the Content Library for the TGFβ for Immuno-Oncology Drug Development Summit
If you have anything you would like us to share in the content library, please contact us at info@hansonwade.com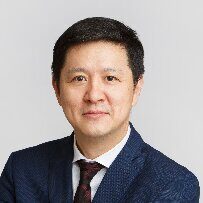 An Exclusive Interview on the importance of TGF- β in immuno-oncology
with
Jian Chen, Director of Translational Research & Preclinical Development from BioAtla
Why is TGF-β so important in immuno-oncology? 
"The immunosuppressive activity played by TGF-beta critically impacts the activity of different immune cell types. TGF-beta is also shown to reduce the proliferation and activity of cytotoxic T cells while induces the differentiation of CD4+ cells toward a Treg phenotype. These suggest that TGF-beta is a therapeutic target for immune-Oncology."
How has this space evolved recently?
 "Many anti-TGF-beta therapies combining with immunotherapies are successful in preclinical models. Currently, these successes have been translated to clinical trials on many cancer types."
What are the promising combinational therapies with TGF-β?
 "An anti-PD-1/PD-L1 antibody can be improved by combining it with an anti-TGF-beta neutralizing antibody treatment in preclinical cancer models demonstrated this combination strategy will be a promising cancer therapy."
What are the crucial next steps to improve preclinical and clinical success in 2023?
 "Development of mechanism-driven combination strategies will be the next crucial steps in both preclinical and clinical practices. Biomarker development will be another crucial step for success of the ongoing and further clinical trials."
What is some of the exciting work you are looking forward to sharing?
 "I will share our recent translational research data focusing on TGF-beta signature as the predictive biomarker. It might help to identify the patients who most likely to derive clinical benefit from different combination strategies. We will also review the current clinical data based on the literature and database to discuss how to promote the clinical studies of patient selection criteria and optimal dosing regimens."
What are you looking forward to at the 3rd TGF-β for Immuno-Oncology Drug Development Summit?
 "There remains a challenge in the development of TGF-β antagonists as cancer therapy because the outcomes observed in more than 20 cancer clinical trials using anti-TGF-beta therapies still lack consistency and fail to recapitulate the preclinical data. We are looking forward to discussing the questions about what is missing when translating these strategies from bench-to-bedside."